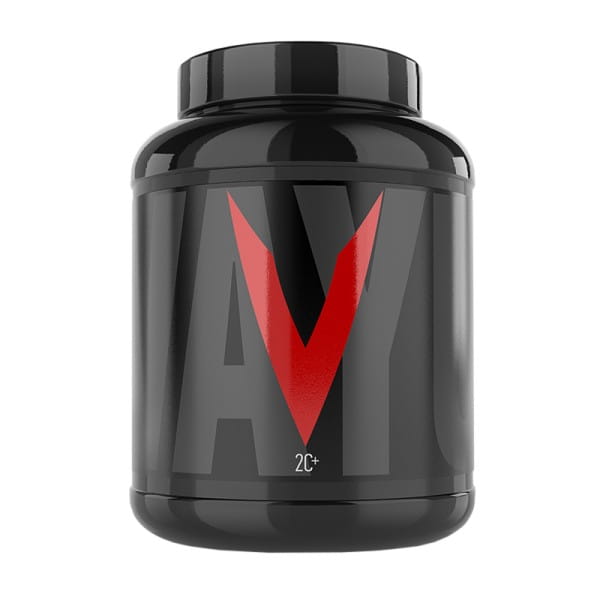 This product is currently not available.
Please inform me as soon as the product is available again.
Content:
1500 Gramm (€2.80 * / 100 Gramm)
Prices incl. VAT plus shipping costs
Express orders between 1pm-4pm will be shipped the same day.
Do you have any questions concerning this product?
Become a premium customer
Im Musclelab Premium Kunden Programm sparst Du dauerhaft.
mehr Infos hier
Das Vayu 2C+ Protein - der hochwertige Whey Casein Mix im optimalen Verhältnis Was ist das...
more
Product information "VAYU 2C+"
Das Vayu 2C+ Protein - der hochwertige Whey Casein Mix im optimalen Verhältnis
Was ist das Vayu 2C+?
Die neue Premium-Marke Vayu von ESN liefert die besten Produkte für Wettkampfbodybuilder in höchster Qualität. Das 2C+ liefert zwei der besten Proteinquellen in einem optimalen Verhältnis: Whey und Casein. Durch die kurzfristige (Whey-Konzentrat) und langfristige Versorgung vom Casein ist ein optimaler Aminosäurespiegel über mehrere Stunden garantiert, und das für nur gut 110 Kalorien pro Shake. Ein extrem geringer Fett- und Kohlenhydratanteil macht dies möglich, um vor allem in Wettkampfphasen mehr Kalorien einzusparen. Die 10 Geschmacksrichtungen bieten für jeden eine große Auswahl, die durch die cremige Konsistenz allesamt äußerst lecker schmecken. Besonders für Bodybuilder ist das 2C+ eine gute Wahl, um möglich kalorienarm ein wissenschaftlich optimiertes Proteinpulver zu erhalten. Eine Top-Empfehlung für qualitatives Protein.
Vorteile vom neuen Vayu 2C+ Protein:
Hochwertiges Premium-Proteinpulver
Liefert ein optimales Verhältnis von Whey und Casein
Sehr wenig Kalorien (110) pro Shake
Sehr leckere Geschmacksrichtungen
Top-Qualität für Wettkampfbodybuilder
Durch das neue EU-Recht (Health Claim Verordnung) ist es leider nicht mehr möglich, Sie genau und ausführlich über Produkte und deren Inhaltsstoffen zu informieren. Unser Team steht, soweit rechtlich erlaubt, für Sie telefonisch oder über E-Mail Kontakt jederzeit zur Verfügung.
Read, write and discuss reviews...
more
Customer evaluation for "VAYU 2C+"
Write an evaluation
Evaluations will be activated after verification.
Vayu Red – Die Wettkampfathleten-Brand von ESN Was ist Vayu Red? Vayu Red ist eine neue...
more
Supplier "VAYU"
Vayu Red – Die Wettkampfathleten-Brand von ESN
Was ist Vayu Red?
Vayu Red ist eine neue Marke, die in Zusammenarbeit mit ESN gegründet wurde. Einer der Mitgründer ist Kevin Torquati. Die Spin-Off Marke spezialisiert sich komplett auf das Profi-Bodybuilding und ist für Wettkampfsportathleten eine hochwertige Marke, die zwar ihren Preis hat, aber auch mit einzigartigen Produkten glänzt. Vayu Red bietet absolute High-End Produkte, die von jedem Wettkampfsportler zu jeder Zeit in der Wettkampfphase verwendet werden können. Für echtes Bodybuilding gibt es keine bessere Marke als Vayu Red. Besonders Manuel Bauer ist ein wichtiger Bestandteil des Teams, der für die Produktentwicklung und die Athleten-Auswahl zuständig ist. Auch Tobias Hahne ist als YouTuber und Bodybuilding-Experte im Team dabei. Vayu Red Produkte können bei Muscle Lab gekauft werden.
Wer ist im Vayu Red Team dabei?
Manuel Bauer
Aldin Alijagic
Tobias Geberhard
Tobias Hahne
Dominik Dörfl
Jamal Mala
Fitmart GmbH & Co. KG
Werner-von-Siemens-Straße 8 25337 Elmshorn
×
Ratenrechner
zzgl. Versandkosten
Monatsraten
Ratenaufschlag insgesamt
Monatsrate
Effektiver Jahreszins %